---
curated by Mary Ruth Walsh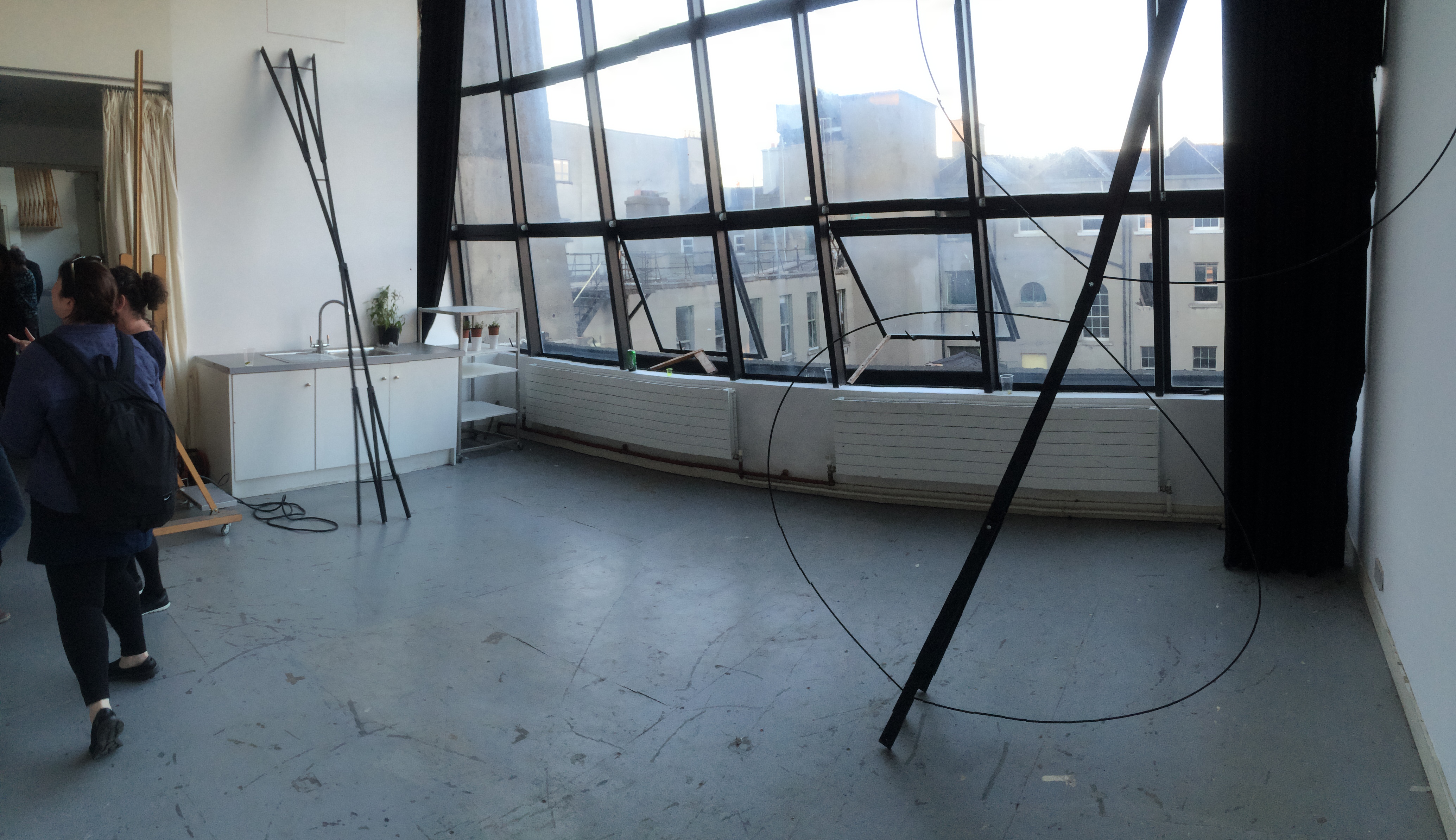 "Ideas abound around the concepts of drawing, drawing as a thinking tool, drawing to communicate, drawing as a physical act, drawing as writing, drawing to familiarise yourself, drawings relationship to material, performative drawing in space, contemplative drawing encounters and drawing that reframes a space."

Invited artists to the RHA Open Studio – A Conversation on Drawing.

Participating artists in no particular order:
Pil & Galia Kollectiv / Pádraig Timoney / Elaine Leader / Dorothy Smith / Sarah Tynan /Tina O'Connell / Mary-Ruth Walsh / Claire-Louise Bennett / Tracy Staunton / Lee Welch / Caroline Patten / Brian Fay / Sarah Honner / Paul Hallahan / David Mabb / Ross O'Doherty / Rachael Corcoran / Emer O'Boyle / Anthony Lyttle / Wendy Judge / Felicity Clear / Fiona Mc Donald / Julie Merriman / Niamh O'Malley / Brianna Hurley / Gerard Byrne / Kathy Prendergast / Michele Horrigan / Stephen Mulhall / Cliona Harmey / Vagabond Reviews / Linda Quinlan / Robin Jones / Aideen Barry / Tadhg McSweeney / Michael Wann / Miranda Blennerhassett / Joanne Reid / Fergus Byrne / Ruth McHugh / Leah Hewson / Adriana Salazar / Barbara Knezevic / Murray O'Doherty / Alice Maher
---
2014 Claremorris Open Exhibition curated by Michelle Cotton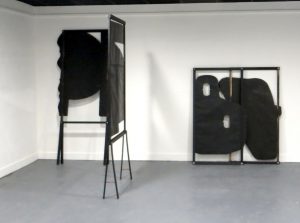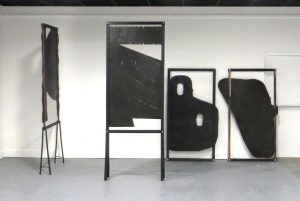 The following artists were selected to exhibit in COE '14 –

Giddy Biddy – Galway, Gabrielle Bishop – Westport, Jenny Brady – Dublin, Jackie Burke – Dunmore, Eleanor Duffin – Dublin, Marie Farrington – Kilcock, Lisa Fingleton– Ballybunion, Michael Gannon – Westport, Robin Jones – Galway, Jo Killalea – Swinford, Miriam McConnon – Lemba, Cyprus, Marielle MacLeman – Galway, Gavin Murphy– Dublin, Padraic O'Hora – Castlebar, Jane Queally – Galway, Bennie Reilly – Dublin, Joe Scullion – Dublin, Ian Wieczcorek – Castlebar.
---
2014 RESTLESS 7th Annual 126 Members Show, Galway as part of Galway International Arts Festival, curated by Paul McAree
"126 are delighted to present the 7th Annual Members Exhibition "Restless" as part of this year's Galway International Arts Festival.

The exhibition will feature work by Amanda Rice (IRL), Aneta Nowicka (PL), Breda Lynch (IRL), Emer Ní Chíobháin (IRL), Gianna Tasha Tomasso (IRL), Kerry Guinan (IRL), Inguna Gremzde (LV), Jane Queally (IRL), Michael Holly (IRL), Noelle Gallagher (IRL), Nora Duggan (IRL), Robin Jones (IRL) and Ruby Wallis (IRL).

Restless does not have a distinct theme, yet belies a certain feeling from the collected work. An unease, a questioning, a poking, a teasing of possibilities. In sending out an open call for submissions, no theme was suggested, only general background interests of the curator. McAree was interested to see what would emerge and suggest itself as a show.

What presented itself was a distinct sense of questioning through a very diverse series of artworks – who we are, what are things made of, the meaning of things, of objects, of reality, of the personal, the social. The blur between reality and fiction, of burden shouldered, and sacrifices taken, of memory, of history, of contracts, of artifice.This diverse series of artworks seems to suggest a sense of where we are now, eternally never emerging from a recession, and in its various ways, teasing at the global through its collective presentation.

126 is Galway's and the west of Ireland's first artist-led exhibition space. 126 was established in 2006 by local artists as response to the urgent need for more non-commercial gallery spaces in Galway. Among the aims of 126 are to maintain a central permanent exhibition space and resource centre for all visual artists. Provide a unique platform within Galway for the presentation of art works that are risk-taking, experimental, in-progress, and otherwise not normally represented by commercial galleries or established institutions and to encourage a growth in the visual arts in Galway and in critical discourse in Ireland.
In addition to an opening reception on the 15th of July, there will be an exhibition publication launch and website launch of the new 126 website on the 24th of July at 6.30PM. 126 would like to thank The Galway International Arts Festival for their generous support"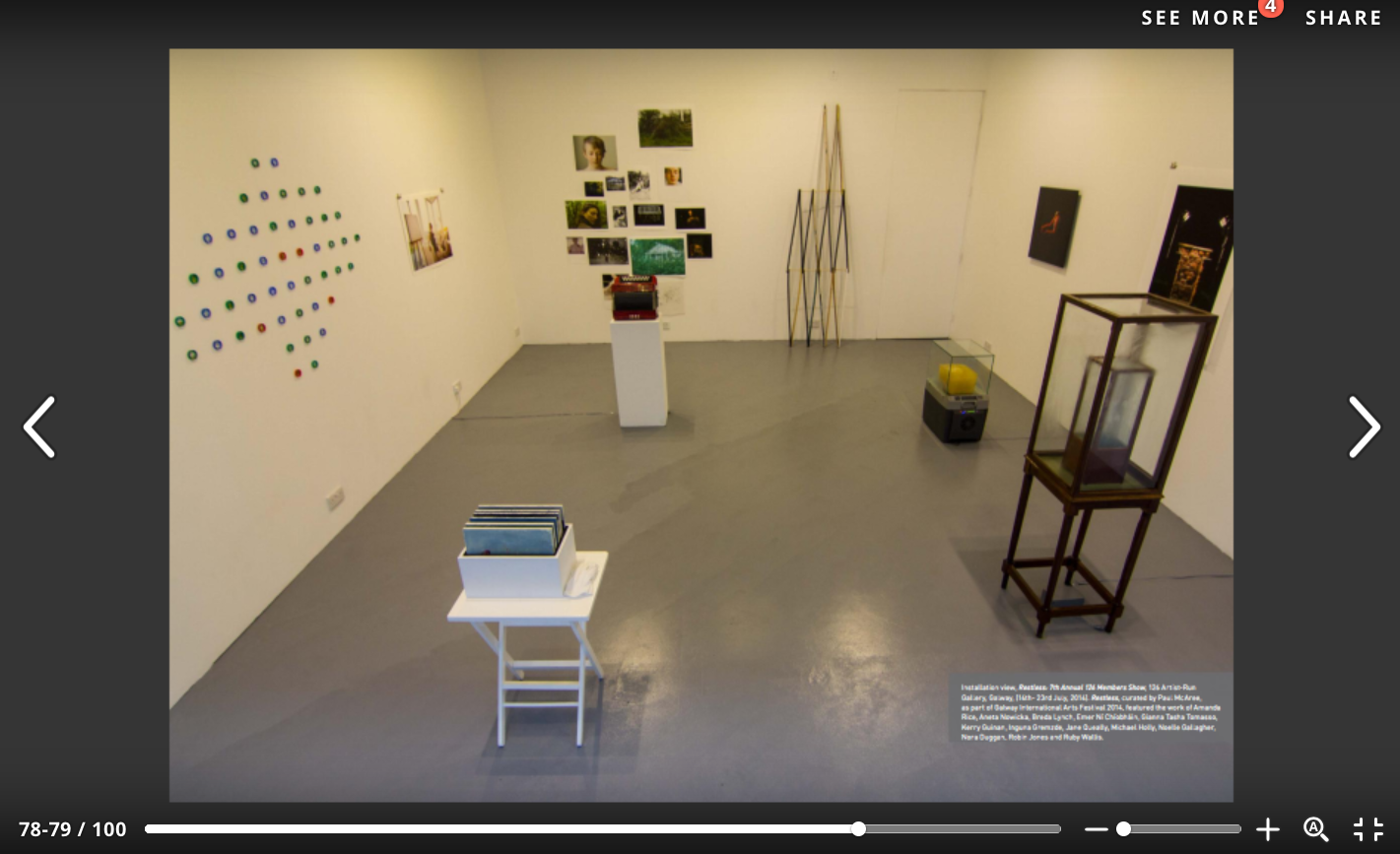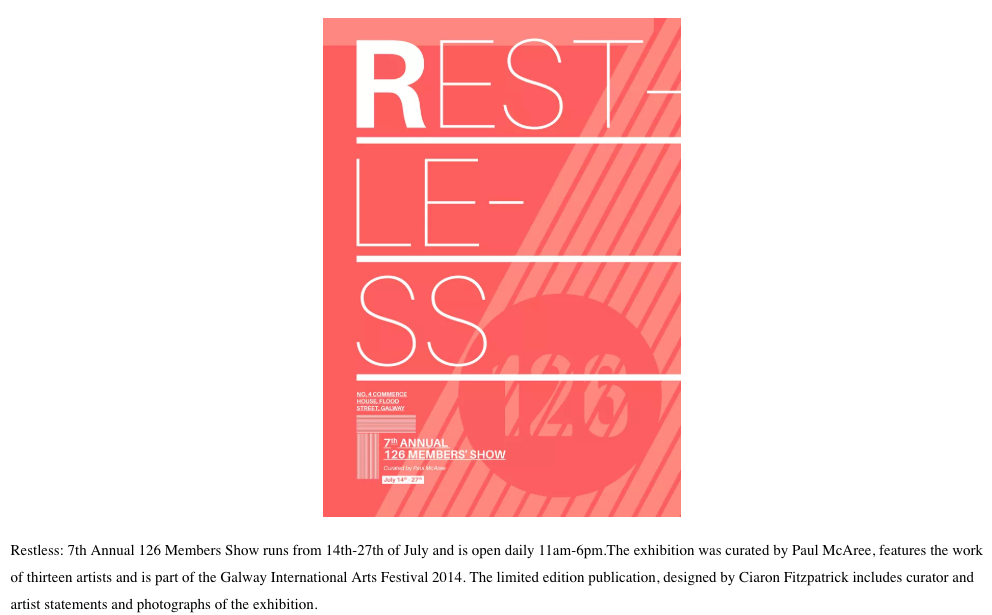 ---
A group exhibition curated by Nuala Ní Fhlathúin.
An Gailearaí, Áislann Gaoth Dobhair, Co Donegal
This group exhibition features the artists; John Conway; Robin Jones; Laura Angell; Diane Reid; Peter Kelly and Nuala Ní Fhlathúin.

The focus of this show is on artwork that utilises the theme of repetition, either as a production process or as an aesthetic affect.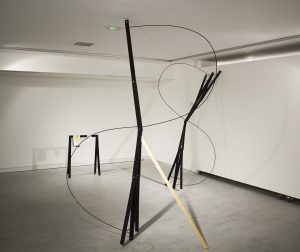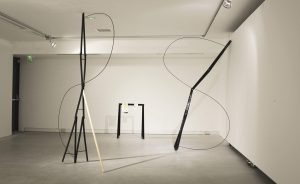 2013 RESONANCE, Dockshed, Galway
Artspace Studios, Galway's longest established artists studios, have collaborated with visual artists, recent graduates, academics, writers and community groups to create a vibrant collective project. The work selected for and generated by this project, explores collaboration as a process and a methodology.

This project has been facilitated by Dr. Aine Phillips.

Collaborating groups include:

Monica Collins and Danika Casey,

John Dowling and Niall Murphy,

Kathleen Furey, Mary Clancy, Colette Nic Aodha and Dr Caitriona Clear,

Ben Geoghegan and Marielle MacLeman,

Marie Hannon and Ramona Burke,

Robin Jones and Sarah Farrell,

Louise Manifold and Kevin Barry,

Anne O' Byrne, Elodie Rein and Anthony McGrath,

Catherine O'Leanachain and Marja Van Kampen,

Mary Ryan and Brendan Flynn.

Artspace will exhibit this work in the Shed, Centre Pier, Galway City Harbour, courtesy of Adapt, which is an umbrella organisation for the arts in Galway

Below is the collaborative work of Robin Jones and Sarah Farrell as part of the Resonance show, this work owes a debt to the work of Lois and Franziska Weinberger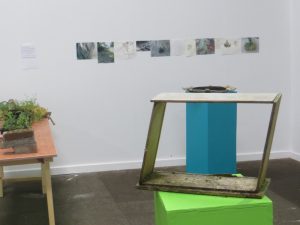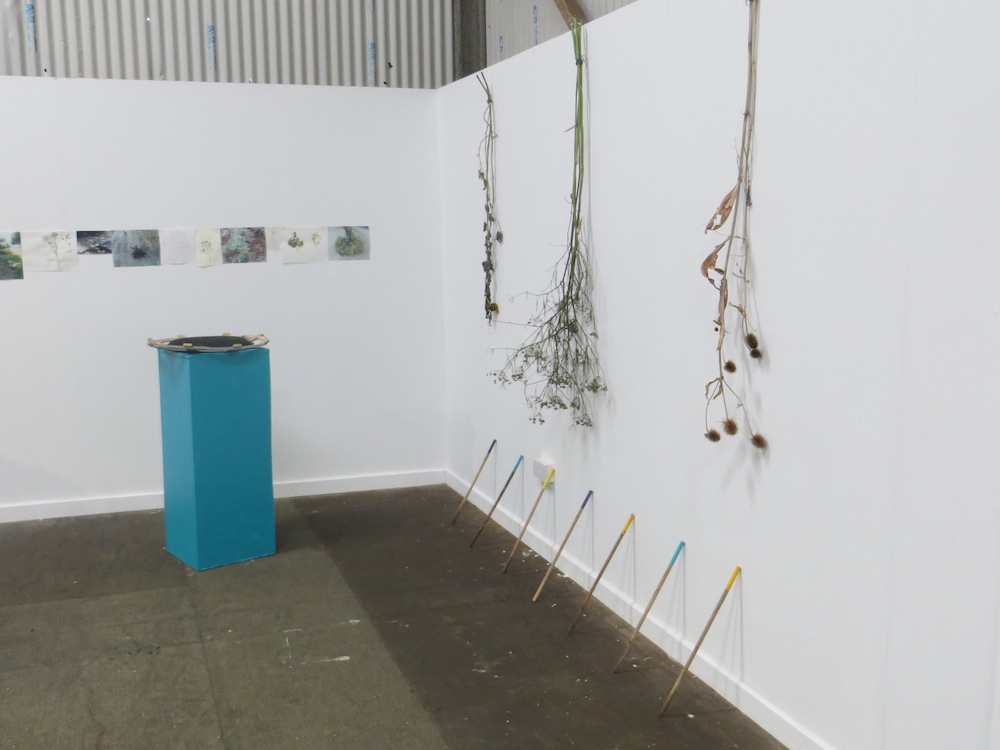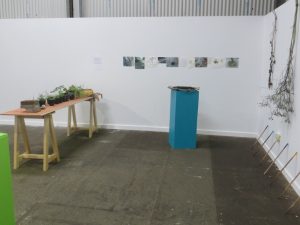 ---
the accompanying text for this exhibition, Drawing off the reserve, reproduced here with thanks, written by John Mulloy, lecturer in Art History, Critical Theory, Rural Arts and Arts-based Community Development at GMIT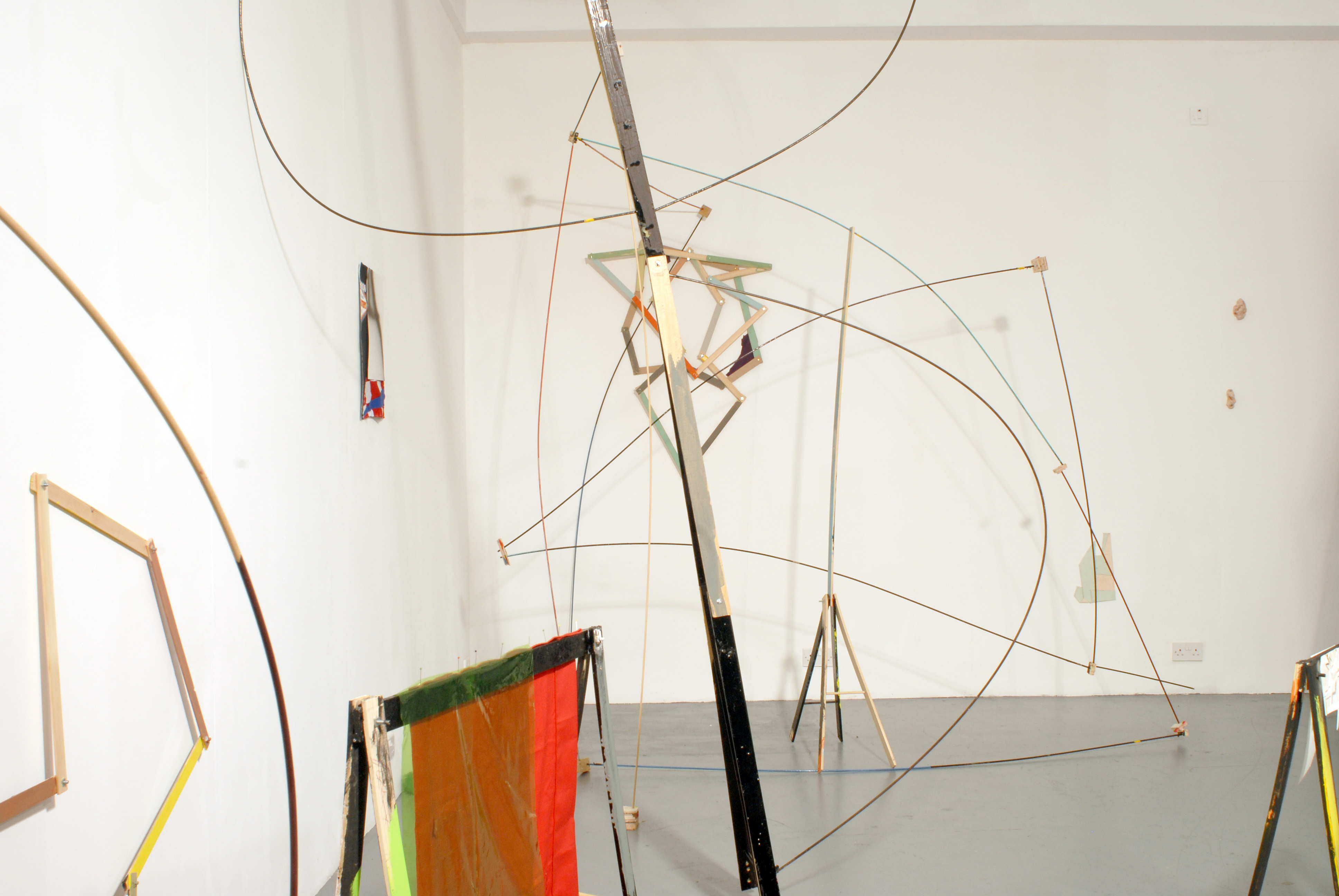 ---
2013 Temporary Works, Muscailt, NUI Ireland, Galway
---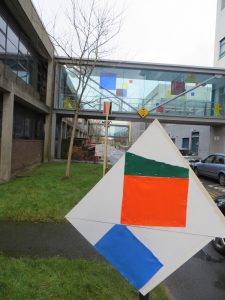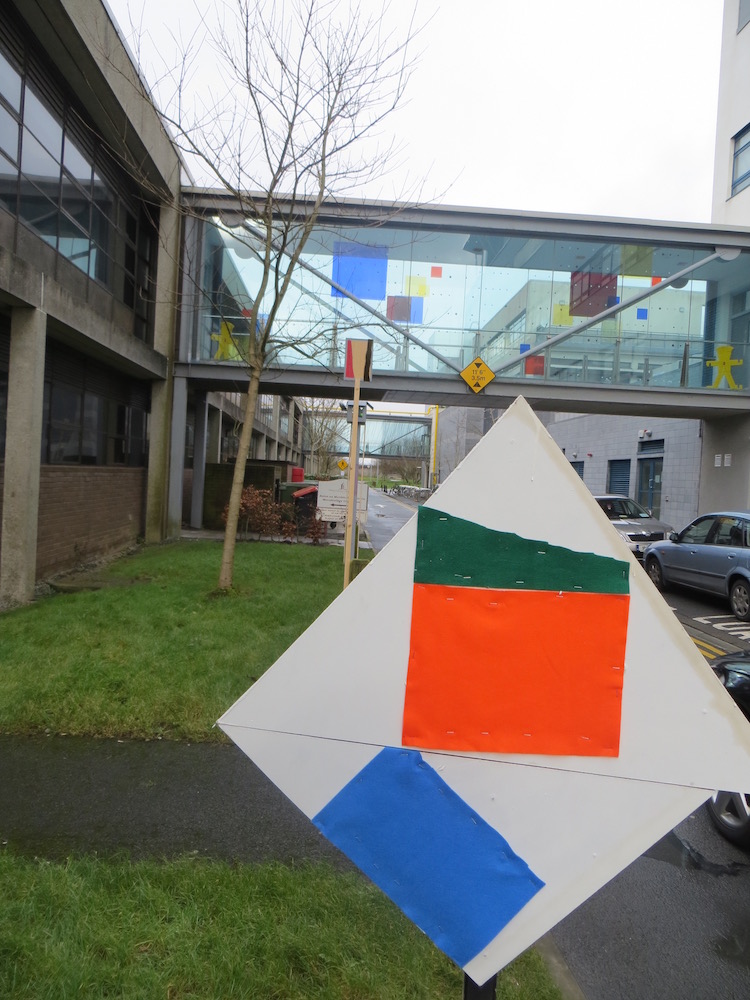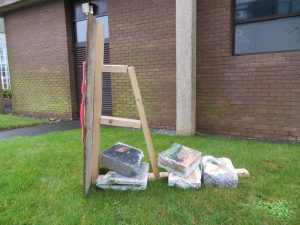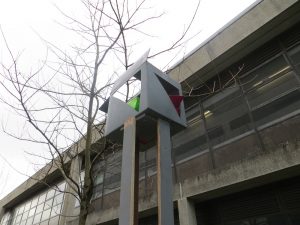 ---
An exhibition around the idea of noticing and taking note, featuring the work of a wide variety of people.

Silvia Bächli | Will Self | Ulf Strohmayer | Noel Farrell | Karin Ruggaber | Rick Kimball | Annie Bowyer | Pete Bowyer | Merritt Bucholz | Fergus Daly | Joe Fyfe | ES Jones | Austin Ivers | Raymond Bellour | Anne Marie McKee | Kevin O'Brien | Sean Boylan | Sadie Chowen Doyle | Louise Manifold | Aine Phillips | Jonathan Sammon | Ferren MacIntyre | Phelim May | Jürgen Simpson | Gina Ruane | Ruby Wallis | Sarah Pettitt | Olwen Fouéré | Fionna Murray | Rose Davey | Nicole Brenez | Eamonn Farrell | Dave Holland | Sadhbh Hoare | Nicholas John Jones | John Brady | Ramon Kassam | Sheenagh B. Geoghegan | Siobhan McNutt | Allison Regan | John Rocha | Dominic Stevens | Lochlann A. Hoare | Joanne Dolan | Ian Walton | Gabriel Walsh | Marielle McLeman | Lionel Pilkington | JP McMahon | Maev Lenaghan | Neil Sharkey | Mike McCormack | Maeve Curtis | Ríonach Ní Néill | Marie Hannon | sketches by Jack B. Yeats | NUI Galway Archives: the notebooks of Brendan Duddy and Robert Cresswell, John Huston's personal copy of the storyboard from the film The Misfits.